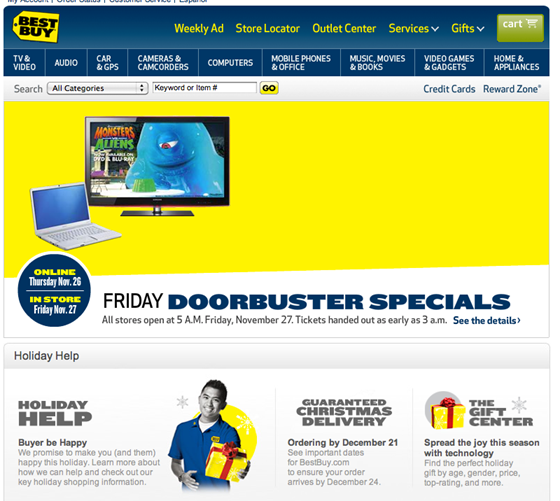 While Black Friday might be one entire week away, Best Buy knows that it is one of the biggest shopping days of the year and has launched its deals both online and in its stores nationwide today.
In a spectacular event called "Shop Early, Save Big" the company is proposing interesting deals on everything in sight and to really make their customers happy they are even throwing in free shipping on any amount purchased.
During the "Shop Early, Save Big" extravaganza that will end on Saturday shoppers can save money on cameras, televisions, telephones and of course computers and the great news is that the items have already been discounted therefore no coupons needed.
Some of Best Buy Black Friday deals include Amazon's new Kindle Fire for only $199.99 and for $1,199.96 the impressive LG 47″ 3D LED Smart TV, Xbox 360, Game & Six Pairs 3D Glasses Package can be under your Christmas tree or used during the big football game taking place during the Thanksgiving dinner.
View all the Best Buy Black Friday Deals at Bestbuy.com
Category: Holidays