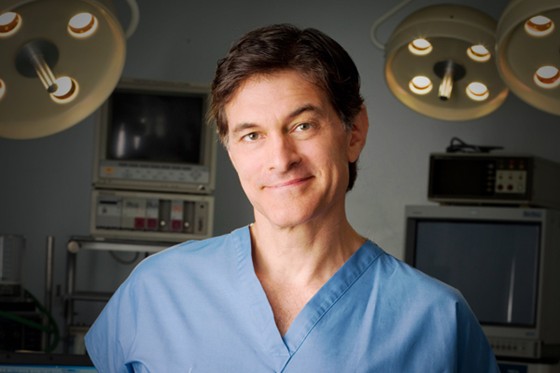 On September 12 ABC premiered the medical show called "The Dr. Oz Show," which is presented by Dr. Mehmet Oz and is currently in its third season.
This new season of "The Dr. Oz Show," will be getting an unusual head start compared to other series airing this fall due to the fact that it is replacing the very popular Oprah Winfrey Show that held that time slot for 25 long years.
Dr. Mehmet Oz who is hoping to keep Oprah's numerous and faithful viewers which are mainly women hasselected some very interesting topics to discuss on his show.
Dr Oz will be tackling in the "The Dr. Oz Show," season 3 issues like belly fat where he will reveal a 5-Step Plan for ladies over the age of 40 to get in shape and stay fit for life.
The fearless and outspoken physician plans to talk about serious matters that include Ovarian Cancer and has some shocking revelations about the everyday apple juice that you and your love ones consume.
He will also be sharing his knowledge on sex, stress and expect lots of tips on how to be happy/healthy and make your relationships work.
On the light side of things, the funny doctor will actually take some time out to answer the universal question that is on everybody's mind "Is Your Pee Normal"(he has already made an appearance on the Oprah show where he answered the question for your poo).
Other entertaining matter that will discuss in the very first week of his successful and record breaking TV show include the newly released Steven Soderbergh-directed thriller/movie Contagion which has an amazing cast composed of Marion Cotillard, Laurence Fishburne, Matt Damon, Gwyneth Paltrow, Kate Winslet and Jude Law and has received rave reviews from critics.
This installment will concentrate on the myth and facts of the film which tells the apocalyptic tale of a virus taking over the world and killing millions of people.
Tune in weekdays to "The Dr. Oz Show," with Dr. Mehmet Oz at 4 PM to learn and discover the most outrageous things about the human body.
Category: TV