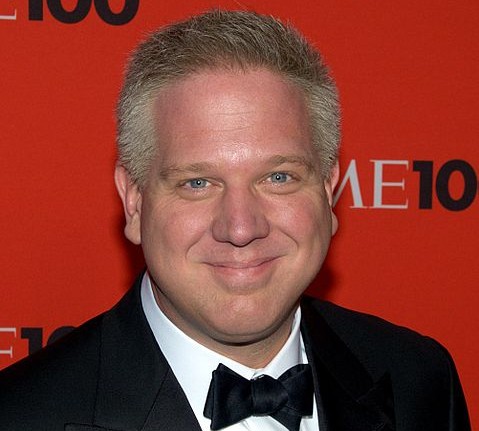 After hosting his nightly show called Glenn Beck for two years on Fox News Channel, conservative commentator and writer Glenn Beck has announced that he will be leaving the network and that his last show on the network will be broadcast on Thursday, June 30.
Beck, 47, who worked for CNN's Headline News before joining FOX in January 2009 informed and entertained his almost 3 million viewers with what some pundits called wild theories, conspiracies and an anti-Obama speech made for a specific crowd which were also defended by the network that stood by him because he was a commentator and not a credited journalist.
The Tea Party activist had very good ratings on his unique television show (where he often promoted the Constitution, America's greatness and fought what he called "progressivism") until the beginning of 2010 which is when his verbiage may have gone too far, prompting advertisers to pull their spots from his show which was followed by a serious decline in audience that eventually pushed the channel to more or less firing him in April.
The self made multimillionaire (the TV personality who created The Restoring Honor rally is expected to make over 32 million dollars this year according to Forbes thanks to his radio shows, lectures, websites and books ) who was known for being politically incorrect will still have one foot on FOX seeing that he still has plans to develop programs for the Conservative-leaning network in the near future.
With over 2 million followers on his Facebook page, one of the most popular radio show in the country, many of his supporters who listened to him on a daily basis can still read his thought provoking pieces on his website via Foxnews.com http://www.foxnews.com/on-air/glenn-beck/index.html and seeing that we have no idea how long that site will remain up and running, you can also swing to www.glennbeck.com to have the latest update on the man with the famous chalk board.
Category: TV