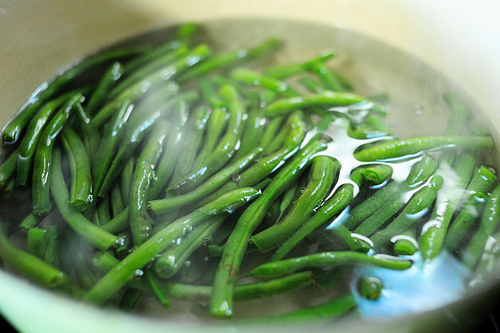 If you want to put a twist on your Thanksgiving dinner here are few original ways to shake up the center piece of the dinner table – the good old green bean casserole dish that is often viewed as the most dull meal of them all.
Below is a simple and easy to make green bean casserole recipe along with the ingredients needed to cook up such a dish – so dive in and prepare the basic plate and keep reading in order to embellish it.
Surprise your friends and family by adding cube chopped duck breast to the green bean casserole.
Take two duck breasts seasoned with salt and pepper, bake till golden, chopped into little cubes and tossed the whole thing into the already prepared green bean casserole with some red onions.
Another way to spice up you green bean casserole and reinvent the Thanksgiving dinner is to go exotic.
Set two chicken thighs in olive oil, curry, thyme for two hours and cook them in the oven until brown or until upper skin is crunchy.
Dice up the two pieces of meat and stir them in your traditional green bean casserole for a wow factor.
Category: Holidays