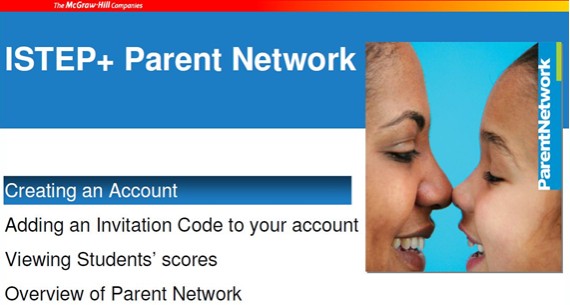 Inparentnetwork.com is a website created by the Indiana Department of Education several years ago and aims at helping the state's young students achieve academical success by creating an environment where parents and educators team up to help them.
Inparentnetwork which is an abbreviation for Indiana Parent Network has a very simple website to use.
Parents and educators are invited to create a free and personalized account that caters to your specific needs where they will have unlimited access to useful tools such as videos, work sheets and daily educational activities that can make your kids' success a reality.
This is how you create an account on www.inparentnetwork.com and become a user:
Step 1: Visit the website and create an account
Step 2: Several days later you will receive a special invitation code from the state/your school district via mail.
Step 3: Return to the site, click on "New User" and type the code that was delivered to you by your mailman, click submit, then click confirm in order to get access to your account, but before make sure you take the time to chose a secure/easy to remember username and an-8-character password.
Step 4: During the process, you will also be asked to give the answers to three personal questions in order to better secure your account and be assured that your private content will not be stolen by malicious hackers.
The customized and secured account will not only provide you with the much needed resources to aid your child in every subject where they may be having difficulties, you will also be able to follow your kid's progression, get scores and tests results.
Additional information on this matter can be found here: https://www.inparentnetwork.com/pn/resources/Parent_Network_Tutorial_for_Parents.pdf.
Category: Tech