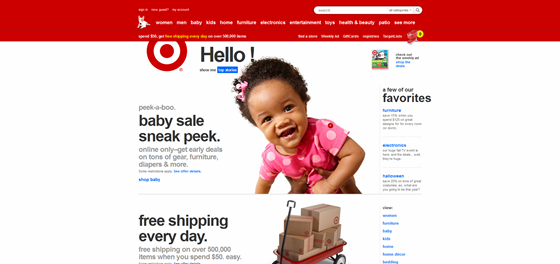 Last week retail giant Target launched their new revitalized, brighter and more in your face website for their clients to have a better shopping experience.
The new website contained easy to find categories like home, men, baby, electronics and women, a more visible shopping cart and lots of eye popping promotions to entice their clients.
But due some technical cliches/or malicious hackers on Friday September 2nd, Target.com spent several hours out of service.
Most visitors were welcomed with either a very slow charging page or even worst a white page with the message "server error" au lieu de their giant baby girl.
The company has yet to issue a statement to apologize to their shoppers for the inconvenience that the down time caused nor have they explained what occurred today.
While the site is up and running again in most places, some shoppers are still viewing a slow website when they visit Target.com.
Category: Tech